Cocobola Rosewood and polished pewter design. A real classy design with the rich colour of the rosewood next to the polished rings really make these pipes stand out. This design has been a real winner!
(Pewter is jewllery grade and lead free)
Available in mouth blown and bellows blown.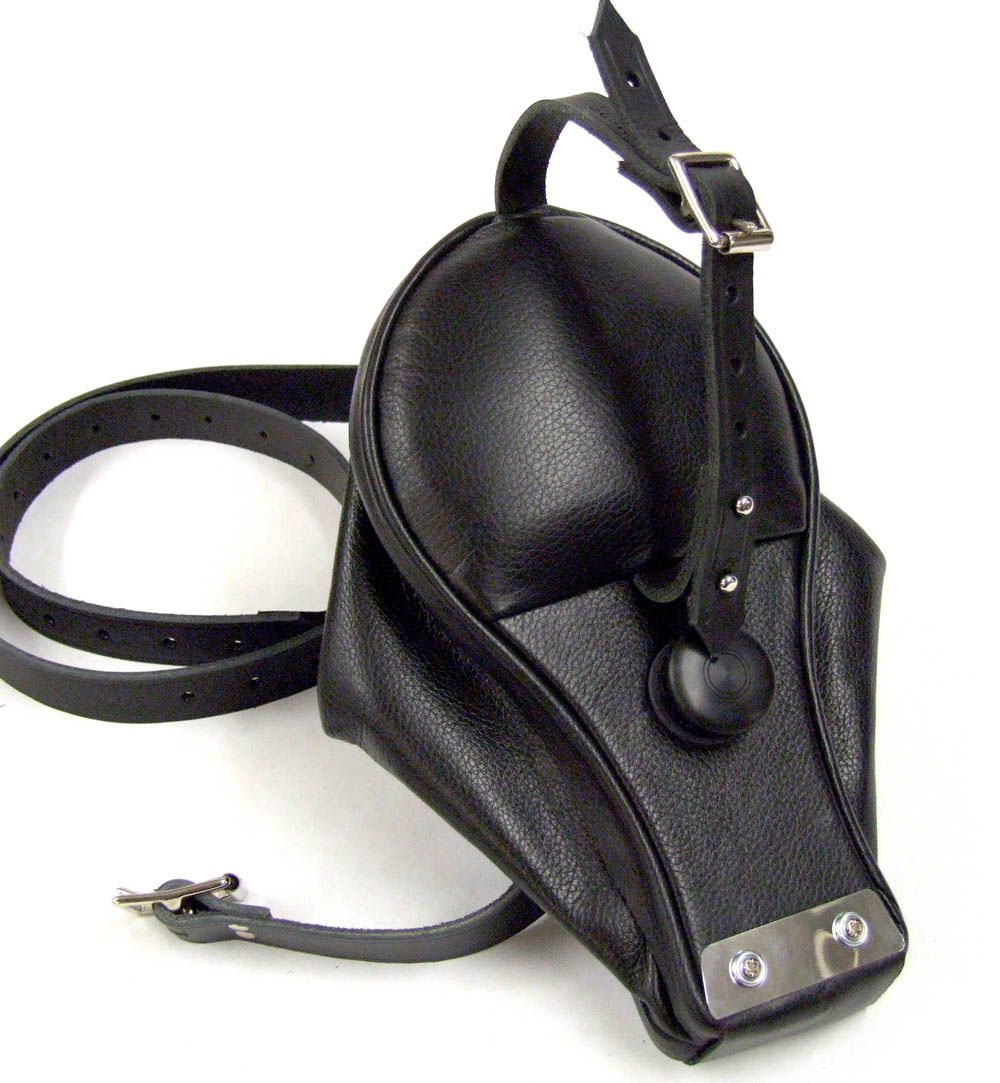 Please see price page for current delivery times on pipes. Some sets may be in stock. Please enquire.

---
Drones are now brass lined as standard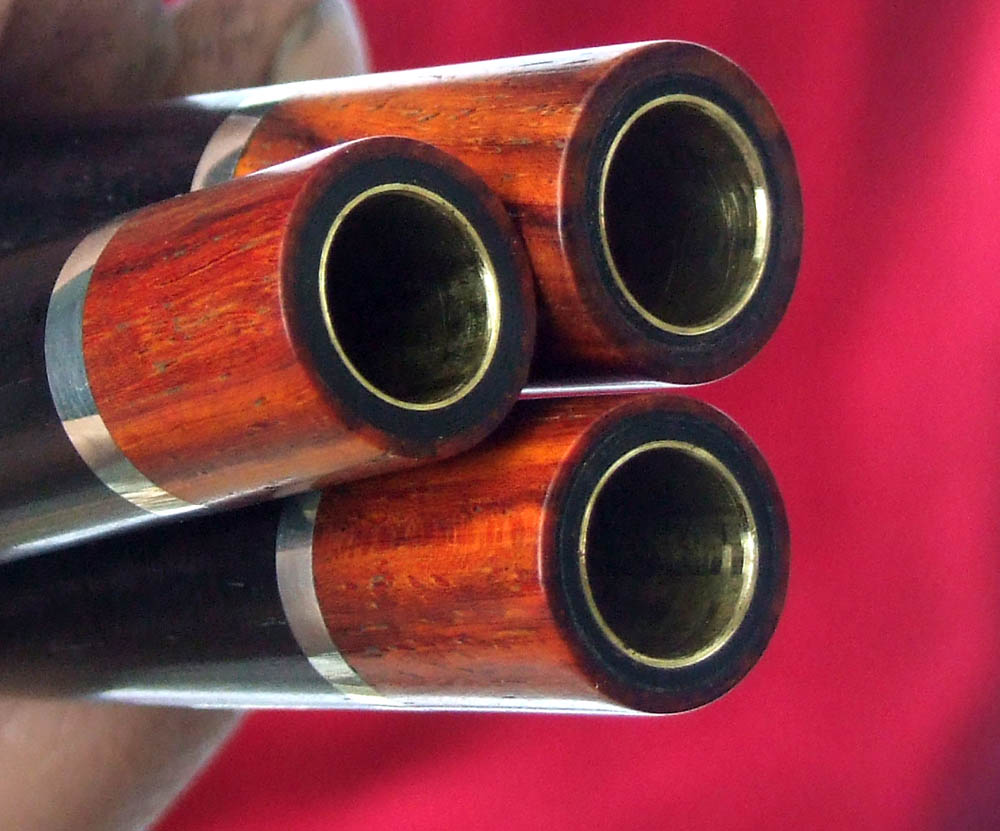 ---
Rosewood and pewter. Drones can be beaded or plain.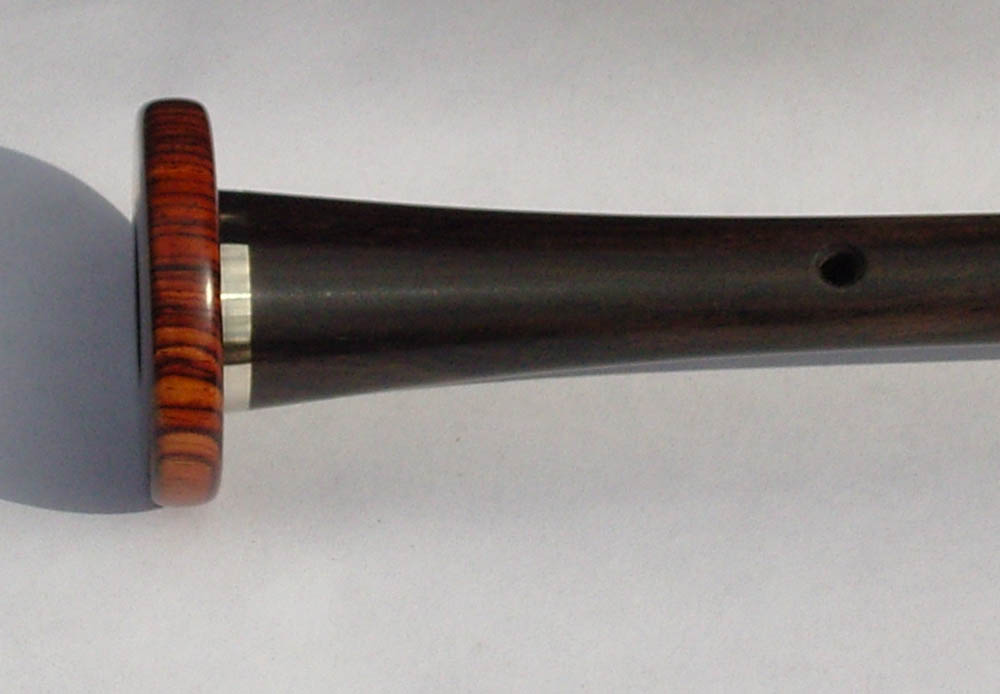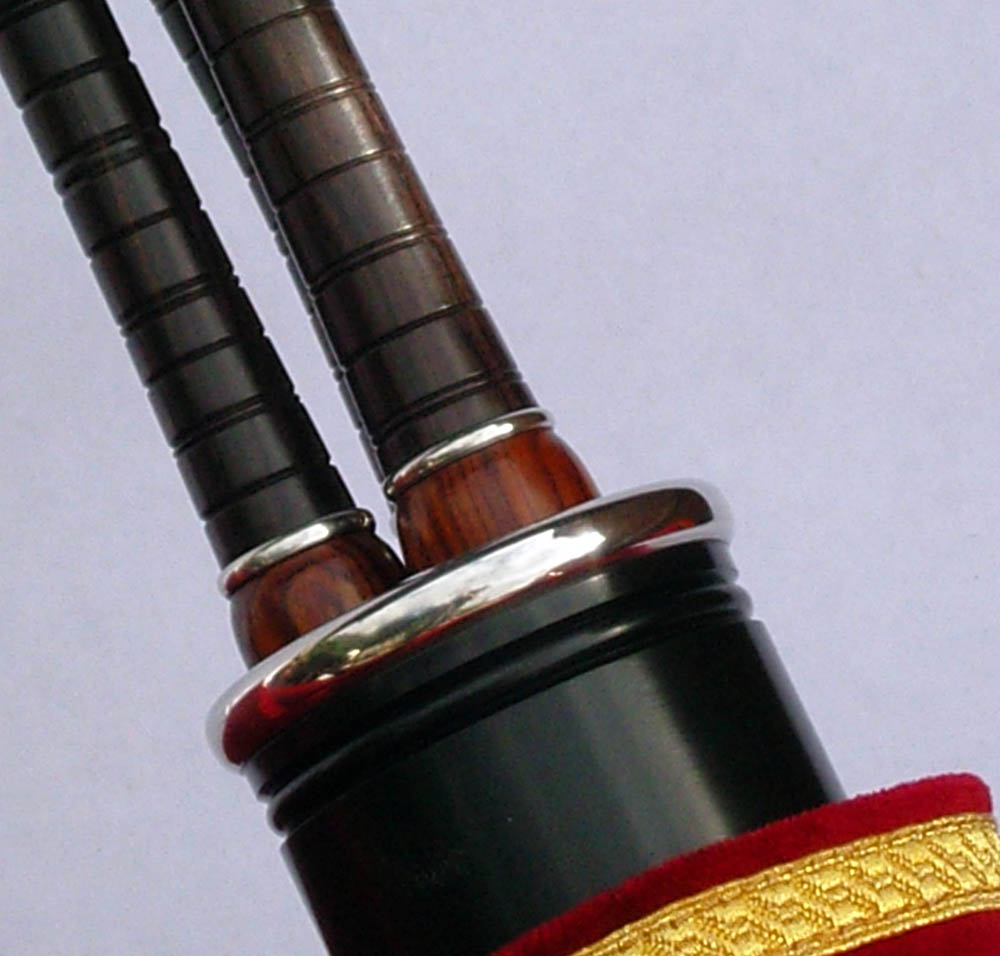 ---
Cocobola and pewter Dual set (mouth blown or bellows blown)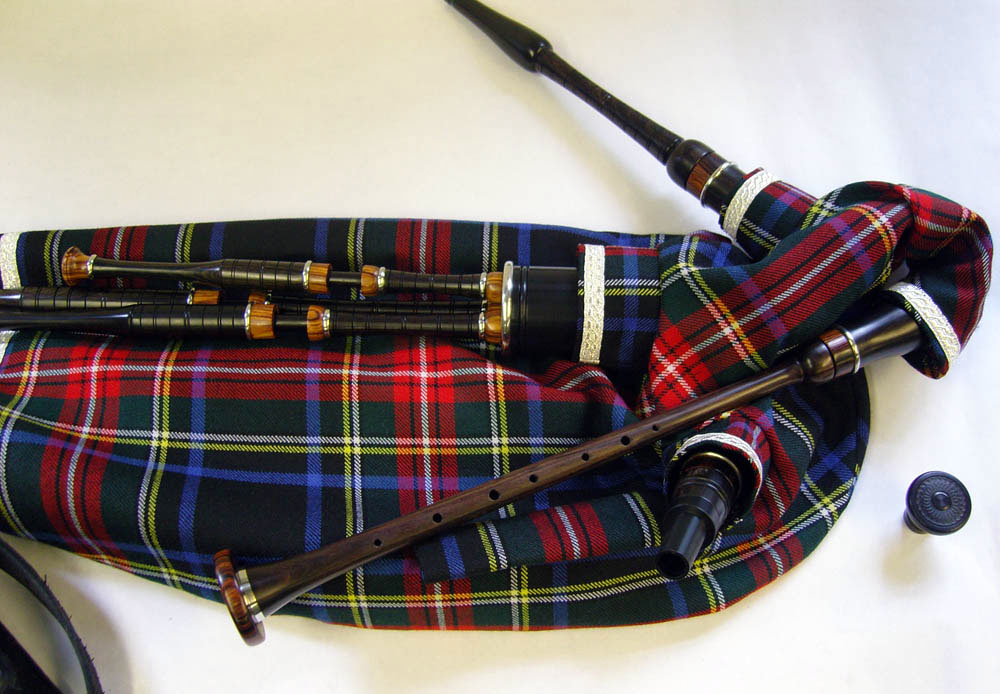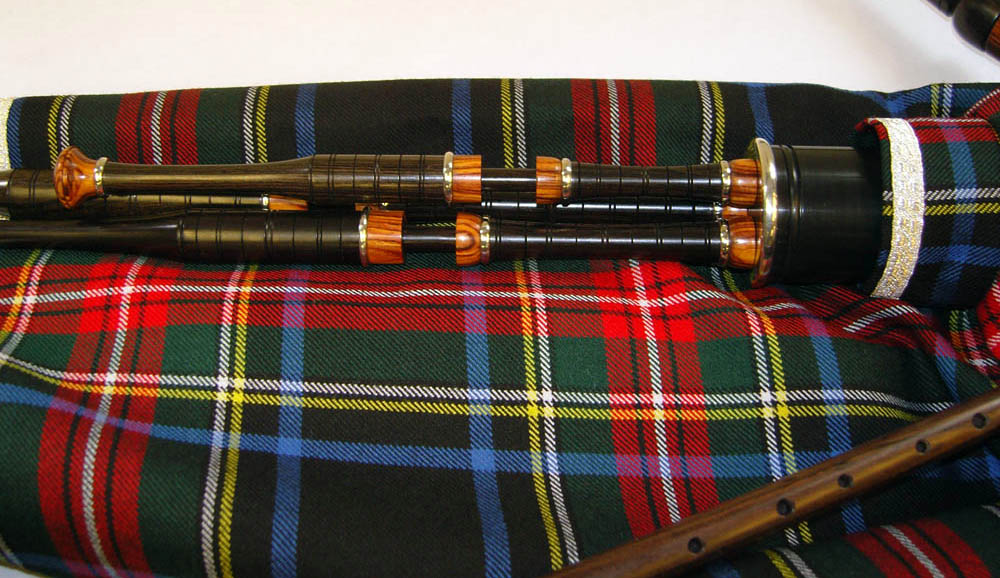 ---
Plain drones with chalice style tops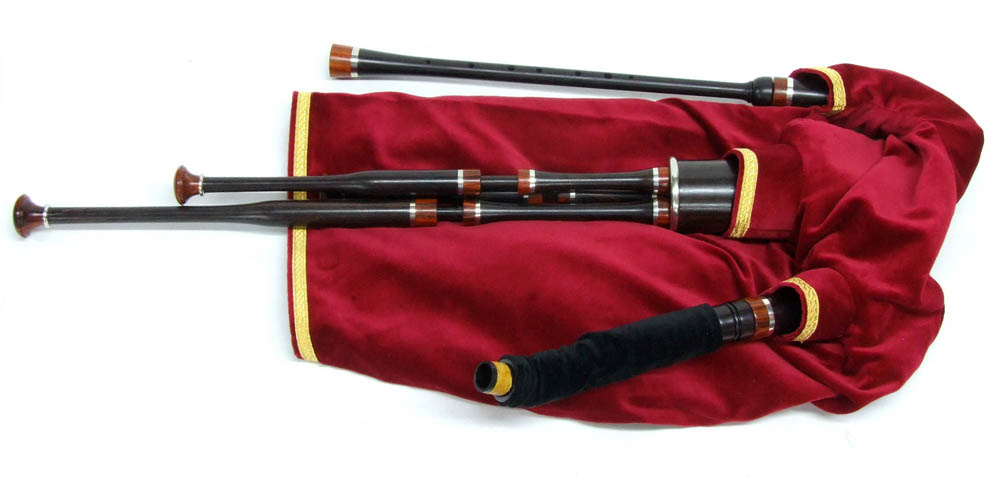 ---
Plain drones with flush style tops(key of D)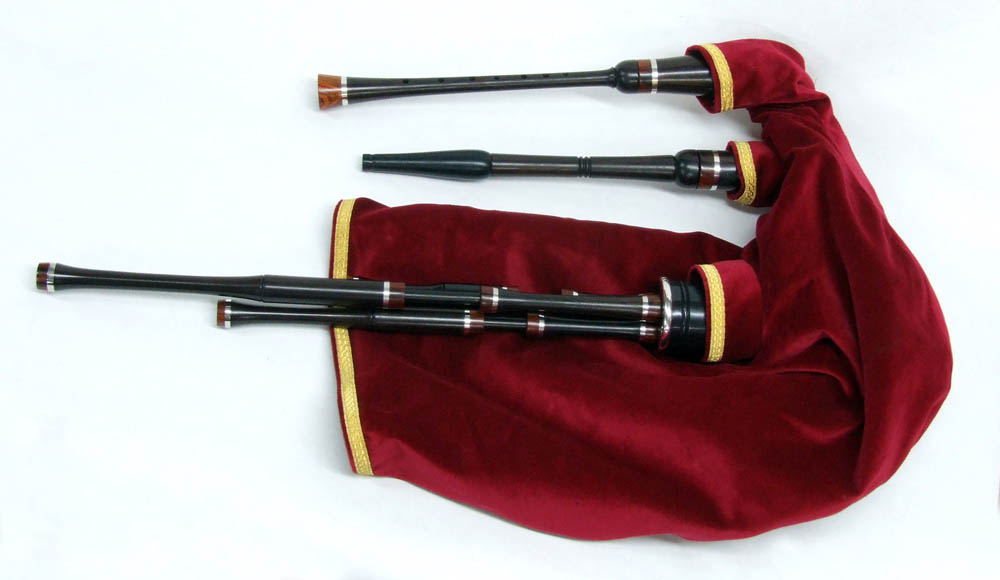 ---
King, rosewood and pewter with Chalice style tops.Also fitted with highly polished stainless steel ferrels. (This set is a dual set,both mouth blown and bellows blown)